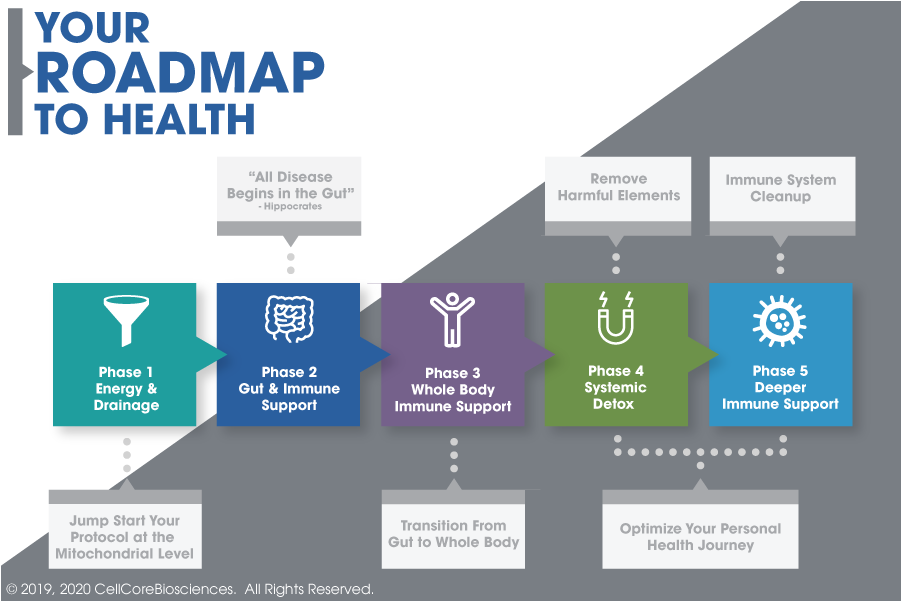 Your Roadmap to Health
With any important journey, an effective roadmap is critical to success. Your Roadmap to Health is designed to help the traveler understand how to navigate the trip and what to expect along the way. It will also help to identify and understand some of the detours, challenges, and important mileposts on the road to health and wellness.
Navigating the Protocol
Dr. Jay Davidson provides clear, concise guidance on working within the protocol, adding other components as needed. Many individuals will appreciate the advantages of working with a coach, mentor, and wellness advocate as a part of the true detox experience.
Understanding the Drainage Funnel
Detox starts with drainage. Support the body's pathways for toxin elimination from the start of the protocol. The order in which the body removes unwanted materials is called the drainage funnel.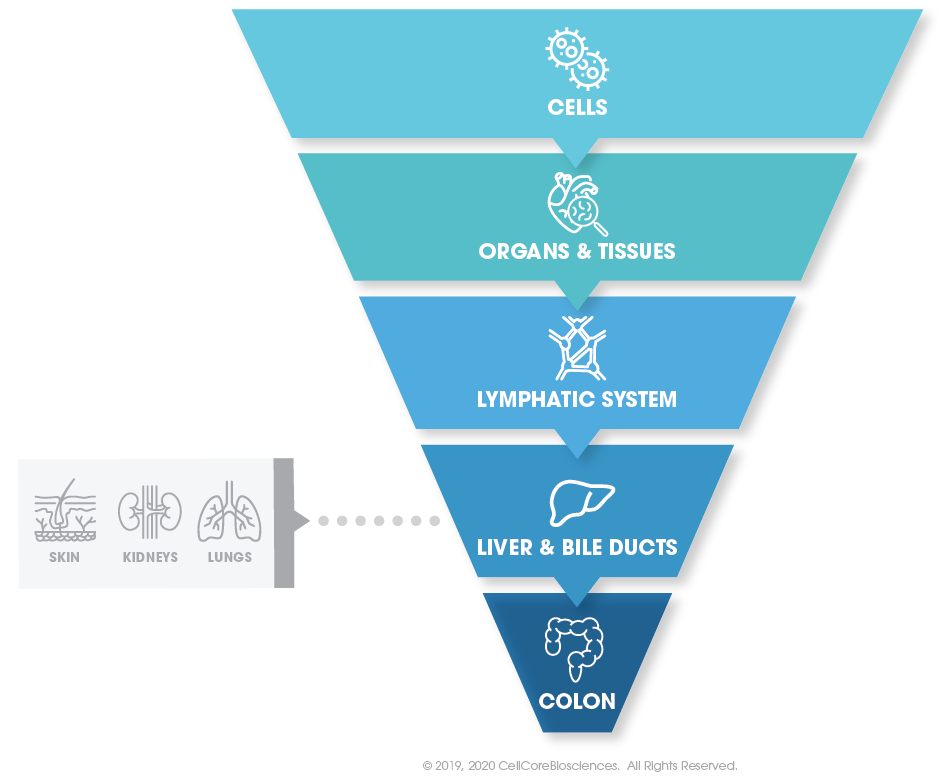 Which protocol is right for me?
Foundational Protocol
If you're dealing with low levels of chronic illness, infection, or symptoms that come and go, the foundational protocol is a great place to start. This 4 month, 4 step approach was created to help you touch on the main aspects of health restoration that are foundational for your success.
Comprehensive Protocol
If you're dealing with intense levels of chronic illness and are ready to dive all-in, work with your practitioner through the comprehensive protocol. This 10 month, 5 phase approach is designed to go deep into each Phase of the Roadmap to Health as you journey towards complete health restoration.
FOUNDATIONAL PROTOCOL
Step 1: Energy & Drainage
Start laying the foundation for true detox.

PROMOTE HEALTHY DIGESTION
True detox starts with open drainage pathways. Promote healthy digestion to properly drain and remove unwanted substances.
BUILD UPON ENERGY LEVELS
Harness the power of Carbon Technology to deliver essential minerals and lay a better foundation for cellular energy production. Energy is required for good drainage.
SUPPORT YOUR DETOX SYSTEM
Give the body's natural filtration systems a helping hand. Support your detox organs, including your kidneys and liver, and begin to ease their toxic burden.