The science behind the supplements is what sets us apart.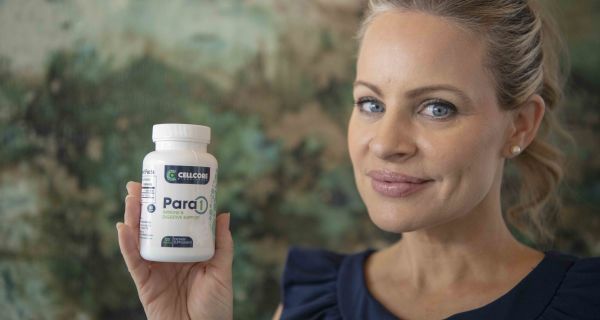 In a world where "nutraceuticals" is considered the de facto "category," we go beyond. We are not potentially harmful and habit-forming pharmaceuticals. This isn't just a feel-good smoothie in a capsule. Our formulations are located at the intersection of science, rigorous lab and clinical testing, and the root causes of some of the most misunderstood and misdiagnosed illnesses today. We make supplements that work.
"As a fellow practitioner, I know how important it is to understand the "why" behind the "how." I've battled Lyme, EBV, CFS, Babesia and other wellness issues personally and found some incredible solutions. It's why I started CellCore Biosciences, and what sets us apart."
- Dr. Todd Watts
Research
Discover potential through research
Science
Create cutting-edge scientific solutions
Energetics
Prove effectiveness by energetic testing
Trials
Establish efficacy with clinical trials
This is our process for creating solutions that work.
Research
Discover potential through research
Our science team has decades of experience in biochemistry research, development, testing, and innovating, and our research is born out of a shared passion for discovering alternative methods of attacking chronic infection, disease, and other barriers to wellness.
This passion has led to unlocking the health benefits of extracts of Humic and Fulvic Acids, specifically when paired with our natural ingredients. These advancements have provided the foundation for a cutting-edge suite of supplements that directly address a myriad of wellness challenges facing so many today.
And we're just getting started.
We are committed to ongoing research and continue to work with formulations and applying the results our research and clinical trials provide. This is one of our bedrock principles as we continue to provide supplements that address the toxicity of our environment today and the absolute necessity of actively working to counteract its effects on our bodies.
Our development cycle never ends. We will relentlessly pursue wellness.
Science
Create cutting-edge scientific solutions
The science behind CellCore isn't simple, but the results are: We make supplements that work. Our BioActive Carbon molecules are engineered to the point where clay and charcoal binders have been rendered obsolete. With the ability to both bind and restore, BioActive Carbons function differently and more completely than traditional binders.
We've produced active carbon, hydrogen, and molecular oxygen molecules that carry enormous energetic potential and enhance virtually everything to which they bond. BioActive Carbon complexes increase retention, absorption, and utilization of nutrients in food, vitamins, minerals, and other supplements. This higher concentration of active carbons extends the time for which the carbon, hydrogen, and oxygen remain viable in the body.
BioActive Carbons can drive and protect the herbs and nutrients in CellCore supplements through the gastric acid, allowing absorption of nutrients in the right place at the proper pH. The fact that BioActive Carbons are comprised of nanoparticles means that they are able to deliver as designed at the cellular level.
Energetics
Prove effectiveness with energetic testing
As a tool in formulating, we utilize muscle testing, identify the correct ingredients, and pinpoint the proper combination and ratio to best know what will work effectively within the body. We muscle test every formulation until we gain a clear picture of what will provide optimal results in a wide variety of scenarios. Taking the time to work with different ingredients in different situations allows us to better apply the science of which components work best together and how to employ them to overcome wellness challenges.
Trials
Establish efficacy by clinical trials
Only after meticulous research, development, and formulation, do our supplements enter a rigorous phase of clinical trials, testing, and outcome-based reformulation. Our affiliated healthcare professionals utilize the formulations in their clinical environments and consults, tracking and recording results.
These trials can range from a few months to several years, with the critical success factor being that they deliver as designed. Our data review provides the foundation for producing a supplement for the market. If we find something in our clinical trials that leads to a potentially improved formulation, we pursue that. We take research and development seriously and treat it as a constant cycle, a continuous process.
BioActive Carbons Explained
SYSTEMIC
BioActive Carbons function at a nanoparticle level, allowing them to work at the cellular level--far beyond the gut
EFFECTIVE
BioActive Carbon compounds increase retention, absorption, and utilization of all the nutrients in food, vitamins, minerals, and our supplements.
POWERFUL
BioActive Carbons contain the building blocks of life. They repair where other binders cannot.
CHELATOR
BioActive Carbons are a true chelator, binding and removing a myriad of toxins from the body.
ENERGETIC
BioActive Carbons are high-energy hydrogen, carbon, and oxygen molecules and include poly-dispersed polyanions
ESSENTIAL
High-quality electrolytes are essential to proper cellular function. There is no better source for these than our BioActive Carbons.
The Research Behind the Science
We build on the results of multiple researchers and use it as fuel to enhance what we know about how the body benefits from various natural ingredients. Here's some of what is known about the key components in CellCore Biosciences supplements
(click on a supplement name for specific detail):
---
Show All
BIOTOXIN
BOWEL MOVER
HM-ET
IODINE
KIDNEY & LIVER
LYMPHATIC
MINERALS
MITOATP
OXYGEN
PARA 1
PARA 2
PARA 3
TUDCA
VIRRADCHEM