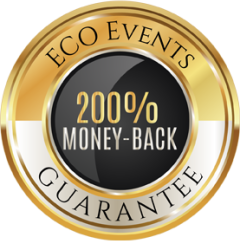 JOIN US - APRIL 21 - 24, 2021
Three Full Days of Education for only $497.00
What to Expect at ECO
This transformational experience will enhance the way you treat patients and the results that you get with them.
Join Dr. Todd Watts, Dr. Jay Davidson, and other leading experts and equip yourself with the protocols, product applications, and tools you need to create exponential clinical outcomes.
The multi-day format not only allows you to capture new insights and ask lingering questions, but it also provides you with the opportunity to interact with like-minded individuals.
Upcoming Events
All ECO Events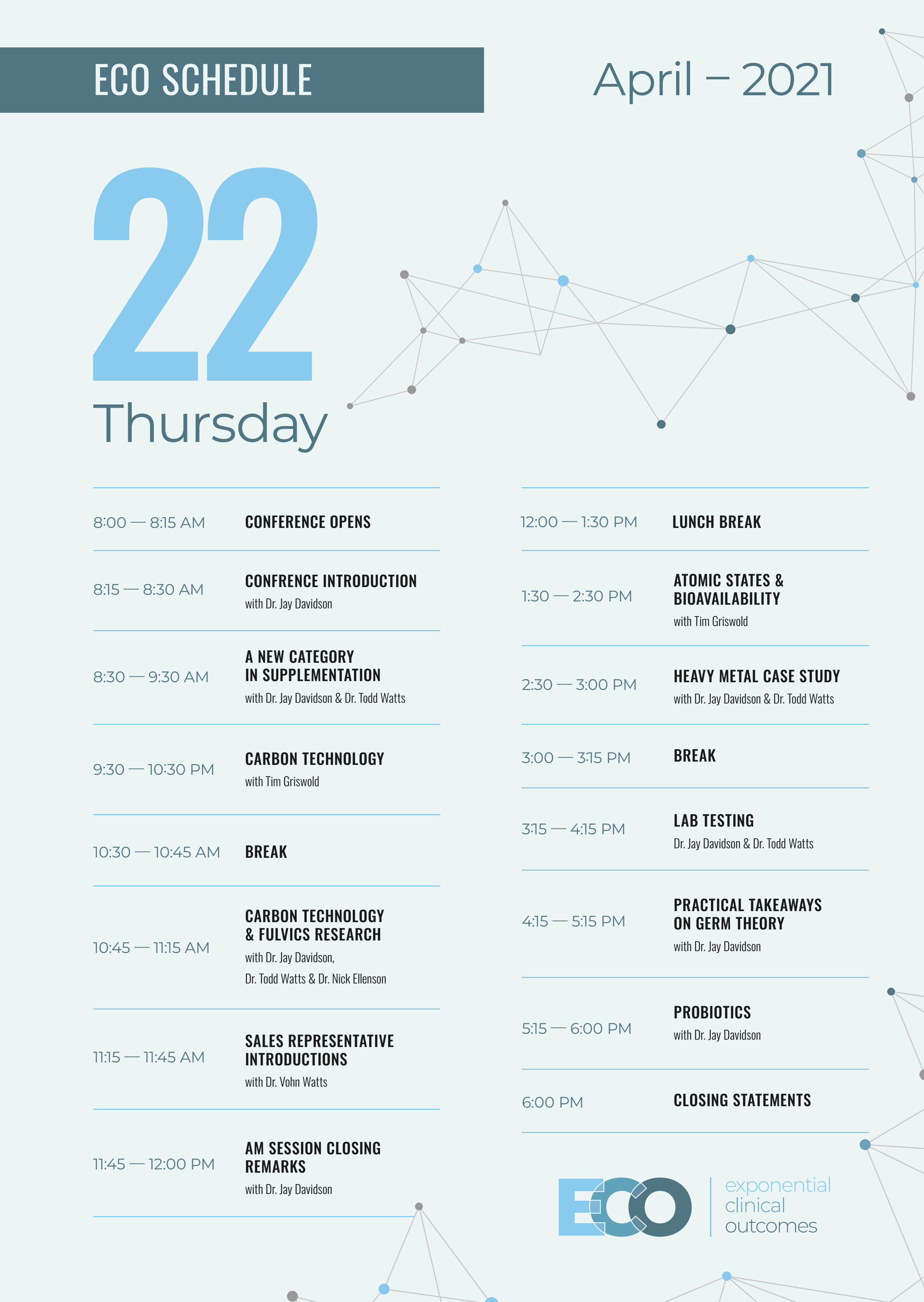 We've built ECO to help you add exponential clinical value to your work.
Dr. Jay Davidson
What to Expect at the
ECO Events
This workshop is just that—a workshop. You'll be a participant, not a person sitting in a seat. You will have the opportunity to work with the doctors and other peers as you learn some of the cutting-edge treatments and testing available to help you not only build your practice on a backbone of success, but get your people well.
Register Now
Understand the Science
Understand the science behind the CellCore Biosciences products, so you can better help your patients understand the full protocol.
Kinesiology Training
Learn first-hand what to look for and how to identify what your patients need in order for them to see exponential success.
How to Interpret Lab Work
Learn how to review a comprehensive metabolic panel so you can help your patients and move them forward on their health journey.
Pathways and Protocol
Understand how to work in a concise order to establish drainage and utilize the protocol that gets results for your patients.