Energy Boost Kit
Supercharge your stamina and brain power by supplying the components your body needs for better cellular processing. Enhance thyroid and mitochondrial function as well as cellular metabolism and achieve true energy without stimulants. Give your body the tools it needs to fuel your day as well as your detox efforts.
How to Buy
A valid Practitioner account is required for direct purchases from our website. Let's get you registered!
---
Register as a customer with your Patient Direct code, or we can help you find a local practitioner that carries our products.
---
Free Domestic Shipping On Orders Over $300
Reduce Fatigue
Increases the amount of oxygen in supply for ATP production and the subsequent supply of energy to the cells
Thyroid Support
Iodine and other minerals can help promote thyroid health which in turn can help increase energy
Banish Burnout
Avoid afternoon crashes by increasing oxygen and minerals needed for enzymatic reactions in the body
What's Included
CT-Minerals
With over 69 naturally occurring, plant-derived trace minerals and a dozen amino acids, CT-Minerals supports any overall detox regimen while providing additional building blocks to energize the body throughout the process.>
MitoATP
MitoATP is formulated to enhance mitochondrial function and up regulate ATP production. MitoATP improves your ability to detoxify while increasing energy systemically.>
Fulvic Iodine
Provide your body with the proper amounts of iodine and iodide needed for optimal thyroid health and natural hormone production. As BioActive Carbon molecules remove harmful halogens, receptors open that are then filled with iodine, promoting optimal thyroid balance.>
Dosing Instructions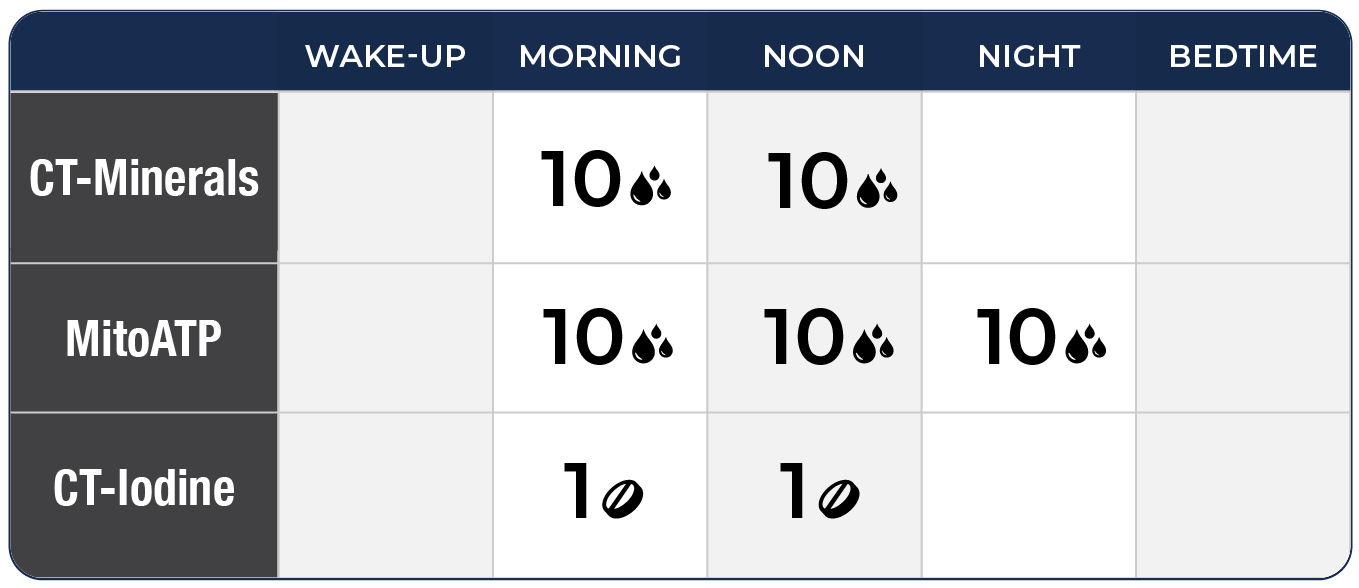 Follow the dosing instructions until you've finished the supplements
Listen to Your Body
Always pay attention to your digestion, energy levels, mood, and how you feel overall. If you experience discomfort while taking these products, please call 1-866-902-0977 to speak with customer support. Our team will help you better understand how to adjust your dosing.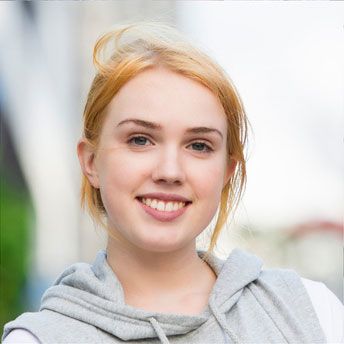 I struggle with anemia and some B12 issues and am often fatigued. These product gave me an instant energy boost which was much needed. Surprised that I saw results so quickly and will definitely be getting more to have on hand!
Rachel
Detox Hero
Amazing! In the past I was afraid to add Iodine to my diet since I suffer from Hashimoto, but when I heard Dr. Jay Davidson talk about it in one of the Live with the Docs I decided to give it a try. As soon as I started I felt so much energy! I think I feel better in general. I am less fatigue in the afternoon, sleeping great without waking up in the middle of the night, I am more focused, and I don't have joint pain. I don't know if all of this can be attribute to these products, but I feel so good overall.
Ximena S.
Detox Hero
Benefits
Streamline and strengthen your natural energy production with the Energy Pack. By increasing thyroid function, binding toxins, and bolstering tissue oxygen levels, you'll say goodbye to fatigue and hello to vitality. You'll support tissue repair, organ function, and detox, all while boosting brain power for better overall health.
Free Domestic Shipping
On Orders Over $300.00
Online Training
Instant Access with an Account
Live Support
Call or Email